Harvard undergraduate Ryan Smith, a promising, young student of computer science has gone missing. You are Ryan Smith's close friends who, despairing that the police will never find Ryan, decide to take matters into your own hands to investigate.


Ryan is a model student, but as his friends, you all noticed him acting a little weird lately. Together, you conclude that everything went bad for Ryan after he became a volunteer in Dr. Aheid's mind-enhancement research-study here on campus. At first, Ryan claims to have benefited from the experiment and said he felt like his brain was on overdrive even though, during therapy, the gas also made him fall fast asleep.


Eventually though, Ryan began having vivid waking nightmares and became increasingly paranoid. Unsure if it was a dream Ryan once claimed to have woken up during the experiment to Dr. Aheid and his assistant having a ferocious fight over who should get the bigger cut selling the experimental gas to their shadowy foreign client. It wasn't long after this that he went missing.
With the help of Ryan's best friend and roommate, Huxley the computer hacker, you steal the janitor's keys and quietly sneak into The Demented Dr. Aheid's office to discover the truth.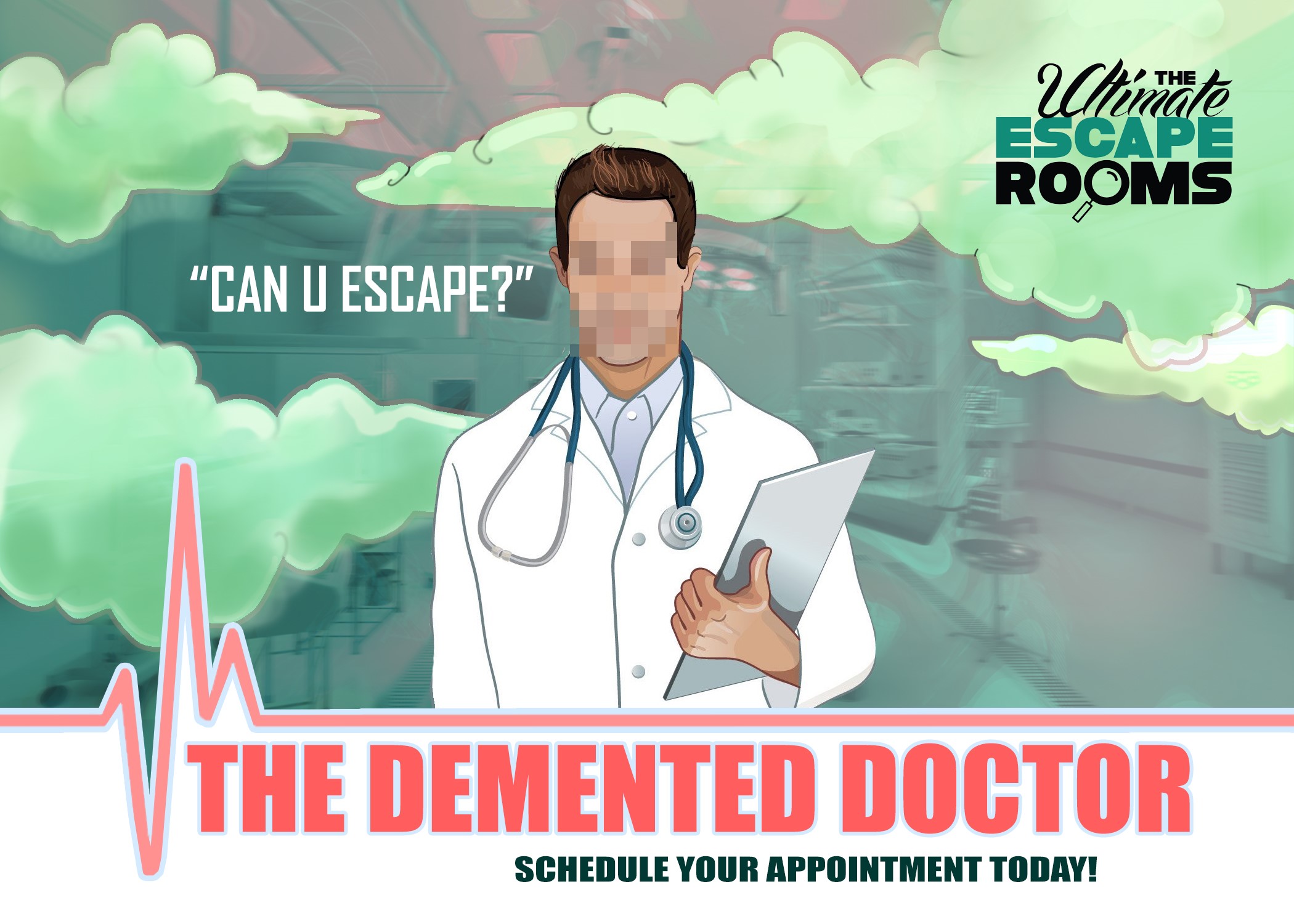 Need a little fun and challenging adventure? Try an Escape Room. Although I have attempted other escape rooms this is the first time we as a collaborative group successfully completed the task. Located right off Hwy 246 In the City of Solvang, this quaint escape room is the perfect for large and small groups alike. At the moment there are two separate rooms to pick from Gold Mine and a Christmas theme. The cost is a little pricey$39.00 pp and $25.00 sor seniors On this day we chose the Gold Mine room which was decorated with thematic features

Easily the best Escape Room experience I've had. The Gold Rush room was fantastically decorated and thematic with actual antiques and a great ambience. Best of all though the puzzles were really creative -- moreso than I've come to expect from escape rooms -- and challenging with a welcoming and friendly staff. This was the perfect present for my mom's birthday and I hope we can go back in the near future for a new challenge.

Before the visit, I emailed a couple of times with questions and such. I received quick and friendly/professional responses. My group of 3 arrived and we're greeted by a very friendly staff member. Having done a few escape rooms before, I wasn't sure what to expect. My group and I enjoyed doing the room, the creativity with the space used, ect.. we finished in 49min, but did get some hints. we will go back for the other room in Solvang soon then the harder rooms in Ventura later. Good room and people. 🙂